---
Communicate with Power: The Foundations of Success, featuring Communications Expert Jezra Kaye
April 15 at Intimacy {bra fit stylists} – 104 Fifth Ave, NYC
Get your tickets now – just $19!
Power can be tricky for women, and we don't always reach for our full power when we communicate.  That's why we've invited acclaimed public speaking coach Jezra Kaye to share best practices for "Empowering Communications." Her insights, tips, and roadmap will help you own the room, advance your agenda, and lead with confidence and ease. Join Jezra, Intimacy, and Womancon for this fast-paced, hands-on, powerful workshop!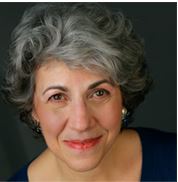 Jezra Kaye
Speaker coach JEZRA KAYE is the President of Speak Up for Success, and a former jazz singer, bandleader, and corporate speechwriter. Her public speaking clients range from CEOs to celebrity chefs, and from management consultants to musicians. She's also the author of two popular books on public speaking — Speak Like Yourself… No, Really! Follow Your Strengths and Skills to Great Public Speaking, and Interview Like Yourself…No, Really! Follow Your Strengths and Skills to GET THE JOB — the co-author of books on management and fundraising, and the author of a novel, The Tattooed Heart.
Event Details
6:00 – 7:00pm Registration, Networking, Fittings & Shopping
7:15 – 8:15pm Workshop
8:15 – 9:00pm Networking, Fittings & Shopping
Presented by:

---
Registration is now open for WomanCon 2015!
September 29, 2015